Revoilution

Revoilution seeks to revolutionary change the olive oil market, whose lacking traceability of extra virgine oil leads to problems like adulteration and poor quality. The solution this Italian startup developed, is a Nespresso-style kitchen appliance named EVA. It is used by consumers to easily produce fresh olive oil of the best quality at home.
Extra virgine olive oil loses much of its nutritional value and aroma in a few months. The fresher the oil, the better the quality. Using the EVA, the consumer creates fresh olive oil in its own kitchen. Not by pressing olives, but by pressing one of the varieties of the pulp of fresh olives that is fixed in cubes and frozen to maintain the fragrance. The consumer can also customise the oil by adding ingredients like ginger, chillies, garlic or other condiments.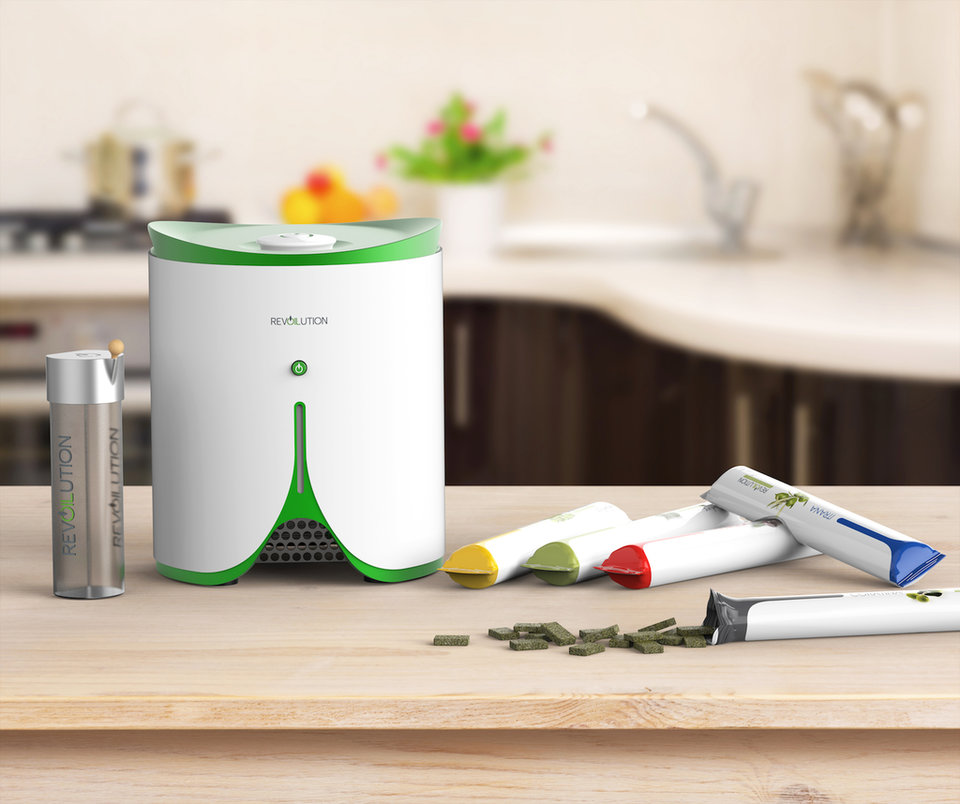 EVA is a patented device that only works on Revoilution olive cubes. All equipment and cubes can be bought online and in special boutiques. This also reflects the Nespresso-style strategy of Revoilution. The startup stresses that besides a healthier and better-quality product, its main innovation is sustainability: by better using olives, 10 thousand tonnes of olives are prevented from being wasted. By valorising thousands of varieties instead of the 50 to 100 varieties that are currently used, Revoilution protects biodiversity and it offers olive growers a fair profit.